• Jen Marangelo, Executive Director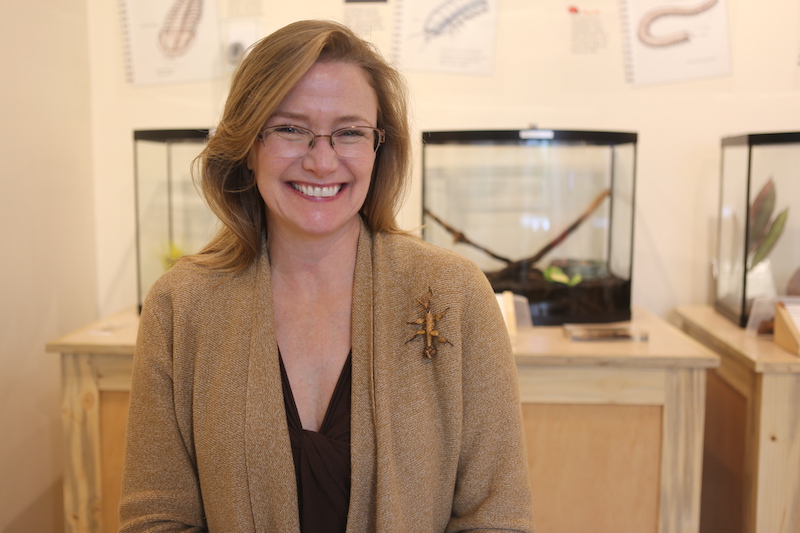 Jen moved to Missoula, MT to return to school and earn a degree in Wildlife Biology. Turns out, she ended up studying wildlife that was smaller than she anticipated — insects. Her work in a research lab studying dung beetles led to involvement in school presentations and other educational programs. Stemming from a desire to combine her passions for natural history, science education and entomology, the idea for the Missoula Butterfly House and Insectarium was born. Jen returned to school to get a Master's degree in Museum Exhibit Design and Curriculum Development. Since graduating, she launched the Missoula Butterfly House and Insectarium and serves as the President of the Board of Directors. In her spare time, she enjoys spending time with her husband Glenn, black lab Mono, cat Hemi…and a growing array of invertebrate pets.
• Glenn Marangelo, Development and Community Relations Director
Originally from NJ, Glenn has called Missoula, MT home since 1995. He has worked as a non-profit fundraiser ever since moving to Missoula, having worked with Five Valleys Land Trust and Wilderness Watch, among other positions. In 2009 he helped found the Missoula Butterfly House and Insectarium and in mid 2016 became the organization's first Development Director. In addition to fundraising, Glenn makes monthly visits to Montana Public Radio's Pea Green Boat, compiles our What's Buzzin reports, writes our Bug Bytes podcast, and simply loves to talk to visitors about our animals. In his spare time, he enjoys backpacking, fishing, hunting, cross-country skiing, birding …and of course, observing and learning about insects.
• Carolyn Taber, Museum Educator
Originally from the East Coast, Carolyn graduated from Ithaca College's Park School of Communications in 2008 and moved to Colorado shortly thereafter. In Colorado for 6 years, Carolyn co-founded Earth Explorers, a STEAM (Science, Technology, Engineering, Arts & Math) nonprofit that connects students with working scientists in their community: students create short documentary films that highlight their scientists' research efforts. This opportunity allowed Carolyn to harness both her video production and education skills. As a co-founder of Earth Explorers Carolyn wore many hats: board member, program developer, grant writer, program operations manager and for the past two years Executive Director. Seeking a new challenge, and looking to reconnect with family in Missoula, Carolyn has switched gears and joined the team at the Missoula Butterfly House and Insectarium to focus on education program development. Carolyn is passionate about informal education and is excited everyday about potential new programs for the MBHI! Out of the office Carolyn enjoys working on a variety of video projects and all of the outdoor opportunities Missoula has to offer.
• Brenna Shea, Lead Animal Keeper
Brenna is a western Washington transplant who moved to Missoula in 2013. Growing up in a rural part of the Pacific Northwest fostered a lifetime love and fascination of the natural world, and led to many outdoor pursuits as an adult. After finishing her stint with the Montana Conservation Corps, Brenna decided to (finally) finish the bachelors degree she started nearly ten years prior. She graduated from UM with a Bachelor of Science in biology, with a concentration in organismal biology and ecology. Brenna has been involved with the Missoula Butterfly House and Insectarium since 2017, and continues to explore her interest in arthropods through ongoing projects with the University of Montana. When she's not at the Insectarium, Brenna spends her time working on a myriad of unfinished art projects, cozying up to a good horror flick, or exploring outside. She is almost always accompanied by her future husband, Collin, and their old lovable canine, Cooper.
• Karen Weaver, Interpretive Content Developer
A Montana native, Karen moved to Missoula, MT to attend the University of Montana in 2004 where she received a BA in Sociology and Anthropology. After graduation, she worked in the customer service field for a non-profit and several family-owned businesses. In the spring of 2014 Karen received her Montana Naturalist Certification through the Montana Natural History Center, and recertification in the summer of 2015 at the Glacier Institute. Although always a lover of the outdoors, these classes ignited her passion for interpreting the natural world. While out of the museum, Karen enjoys gardening, reading, nature journaling, traveling, and spending time with her husband Gage, their cats Toonces and Wednesday, and a tenacious pug named Napoleon.
Board of Directors:
• Marcy Allen, President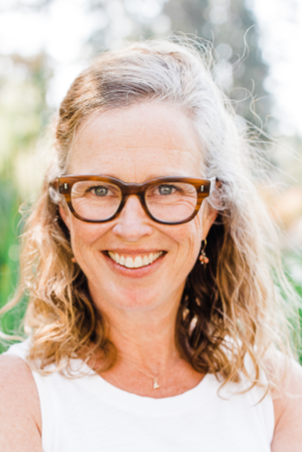 Marcy Allen grew up in Vermont and moved to Missoula in 1991. Marcy owns a consulting business, providing businesses and non profits with strategic assistance with growth and expansion. She previously worked for many years at the Executive Director of an economic development organization focused on helping businesses obtain funding and market research for growth and expansion. Her love for insects started in her youth collecting monarch caterpillars and watching them transform into beautiful butterflies. She spends her free time skiing, biking, and recreating with her partner and their two sons.
text text text text text
text text text text text
text text text text text
• Lisa Verlanic Fowler,  Vice-President
Anaconda native Lisa Verlanic has been teaching T-1 and 1st grade at Florence Carlton School since 1994. Lisa was inspired by friend and colleague Byron Weber to protect the environment and to share our natural world with her students. As a participant in the ECOS program at the University of Montana, Lisa was instrumental in the Florence Carlton Outdoor Classroom's certification as a Schoolyard Habitat by the National Wildlife Federation. The children in Ms. Verlanic's room can watch the intricate movements of Rosie the tarantula and love to feed crickets to Lizzy, the bearded dragon. In addition to serving on various committees at school, Lisa enjoys spending time with family and friends, practicing yoga and traveling.
•Megan Robson, Treasurer
Megan Robson is originally from Billings, Montana but found her way to Missoula when she enrolled at the University of Montana. Growing up, her grandparents instilled a love for the outdoors through their passion for bird watching and as a parent, she hoped to find a similar shared interest with her son, Luca. Despite her persistent (and admittedly unjustified) fear of spiders, Luca fell in love with Polly, a bird-eating tarantula, and consequently Megan fell in love with the Insectarium.  In her free time, Megan camps and skiis, and now takes photos of weird bugs to send to Glenn and Jen.
• Morgan McNeill, Board Member
A 6th generation Montanan from Plains, Morgan attended the University of Montana and received a B.A. in Elementary Education. She currently works in Marketing as the Digital Media Coordinator for Missoula Federal Credit Union. Growing up outdoors, Morgan's love for the 'Little Things That Run the World' began early in the vegetable garden playing with wolf spiders. Her mother fostered a passion for learning about insects, encouraging her to observe, identify, and research first before passing judgment on the smallest of creatures. Fascinated by arachnids, she enjoys studying local populations around her home in Lolo and always looks forward to visits with Polly, Rosie, and the other tarantulas at the Insectarium.
text text text text
• Kathryn Herman, Board Member
Having grown up surrounded by the beautiful lakes and seasons of Wisconsin, Kathryn developed a deep appreciation for the outdoors. In the summers, she cultivated a love for insects while gardening with her neighbor, a professor emeritus of entomology, who also shared his antique collection of butterflies. Kathryn graduated from Colorado College with a Bachelor of Science in biology.  She has worked in data and analytics for a risk, retirement and health consulting firm since 2012.  After moving to Missoula in 2017, she became involved with the MBHI as a volunteer. She is dedicated to sharing the essential role that insects play in our natural world. If she's not out hiking with her giant pup Jenkins, she's probably taking a new art class, learning how to fly fish, or spending time with family and friends.
• Mike Carter, Board Member
Born and raised in central Illinois; since childhood Mike has always been interested in the outdoors. After graduating from high school he went on to attend Eastern Illinois University receiving his BS in Zoology and MS in Fish & Wildlife Management. Mike worked for the Illinois Department of Conservation for 12 years starting as a district wildlife manager and spending 10 years as regional fish and wildlife administrator.
His interest in wildlife and natural resources led him to a field position with the Rocky Mountain Elk Foundation. He spent 14 years with RMEF holding senior level positions as National Director of Field Operations and Southwest Regional Vice President. Mike's love of wildlife allowed him to serve as Executive Director of ZooMontana and Botanical Gardens in Billings, MT and CEO of the Tucson Zoological Society in Tucson, AZ. and Tribal Deputy Manager of the National Bison Range in Moeise, MT.
After 30 years of combined natural resource management and senior level nonprofit experience, Mike is retired and enjoys his grandchildren and his hobby of collecting Hostas!
• In Honor of Deceased Board Member – Byron Weber
It is with great sadness that we inform you that our dear friend, Byron Weber, passed away on August 27, 2010.